This shop has been compensated by Collective Bias, Inc. and its advertiser. All opinions are mine alone. #GoldfishGameTime #CollectiveBias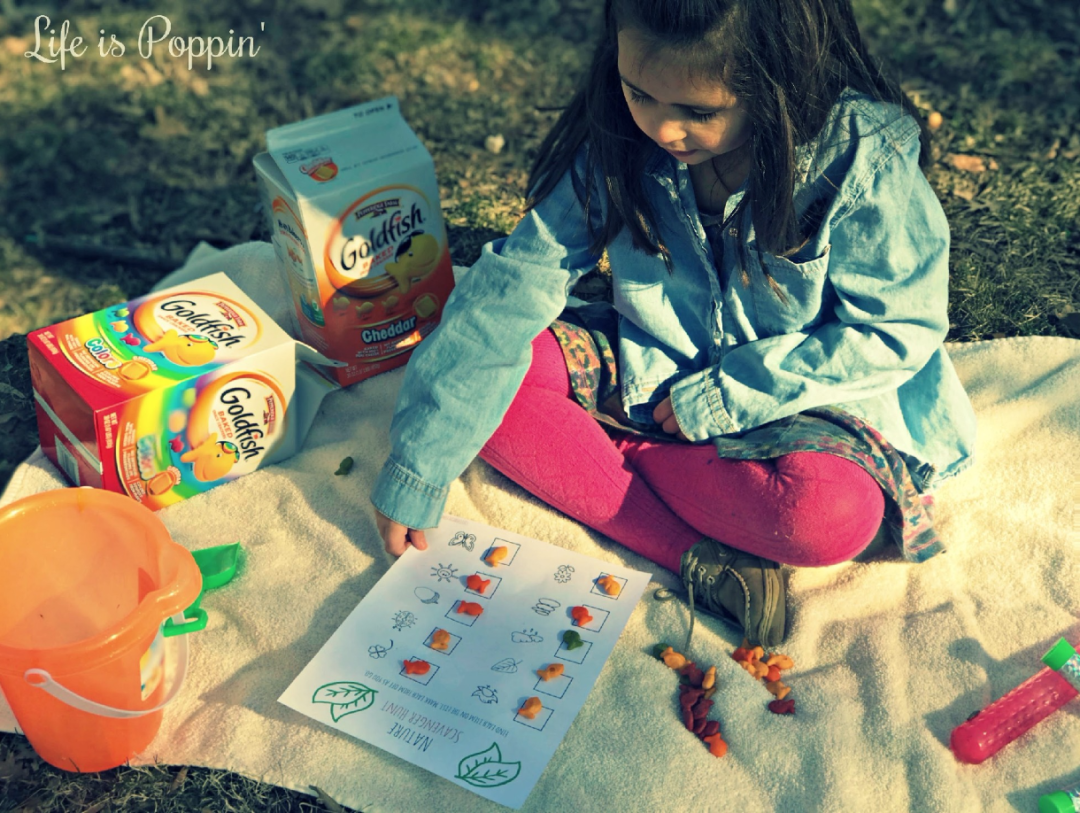 Click on the photo above to purchase Goldfish crackers at Walmart!
Spring break is right around the corner, and at our house, that means busy hands. Because we live in Indy, the winter can be pretty long. For us, the first sign of blue skies and a little bit of sunshine and we are instantly drawn to the outdoors. Josephine wakes up in the morning and can hardly get dressed before she is ready to run right out of the door!
Scavenger Hunt Essentials
Bucket
Pepperidge Farm® Goldfish® crackers (Found at Walmart)
One of the girls' favorite Spring activities is a nature scavenger hunt. It's a great way to spend time outside while keeping their mind and bodies active. Kids of all ages are fascinated by stories of hidden treasures and the hunt is always the best part. Plus, a scavenger hunt of any kind really gives your family the opportunity to explore your surroundings.
Though you may find this nature scavenger hunt pretty simple, your role is to provide guidance and probably a pointer or two. For older kids, you can make this nature scavenger hunt a friendly competition. Just being together, outside, is a great family activity.
Because being active makes us hungry, I made the boxes a little larger than they needed to be. You see, Josephine loves snacking on Pepperidge Farm® Goldfish® crackers. With the boxes being a little larger, she can use the Goldfish crackers to mark off the objects she's already found. It's a win-win!
Pepperidge Farm® Goldfish® crackers Xtra Cheddar seem to be a family favorite, though the Pepperidge Farm® Goldfish® crackers Colors are a close second. We usually stock up on both, especially since they are on Rollback at Walmart (in store only) for $6.46.
For some extra fun, you could also turn this nature scavenger hunt into a sensory connection with pleasant or unpleasant smells, sticky, soft, hard, warm, cold… you get the idea! Whatever your plan is with your own version of this nature scavenger hunt, I am looking forward to hearing all about your time spent as a family. For more game ideas, click here.
Comment below and let me know about your favorite family scavenger hunt: